Catering to healthcare with software that boosts
performance, efficiency & uptime.
Centralized monitoring & control
The medical industry is moving forward with digital transformation and the adoption of innovative healthcare technologies. Increasingly « smart hospitals », or modern hospitals, require a powerful, reliable and cutting-edge ICT infrastructure composed of many hardware devices and software solutions – all connected to internal private networks as well as datacenters, cloud infrastructure as well as remote healthcare organizations.
To ensure optimal operation of your healthcare institute, your teams, and to efficiently oversee the growing number of IP-connected devices a reliable and powerful monitoring software is necessary. KYBIO provides you with an umbrella monitoring tool which enables access to real-time feedback on equipment status, alarms and notifications, and other critical information necessary to keep patients safe and your hospital network in optimal operating condition.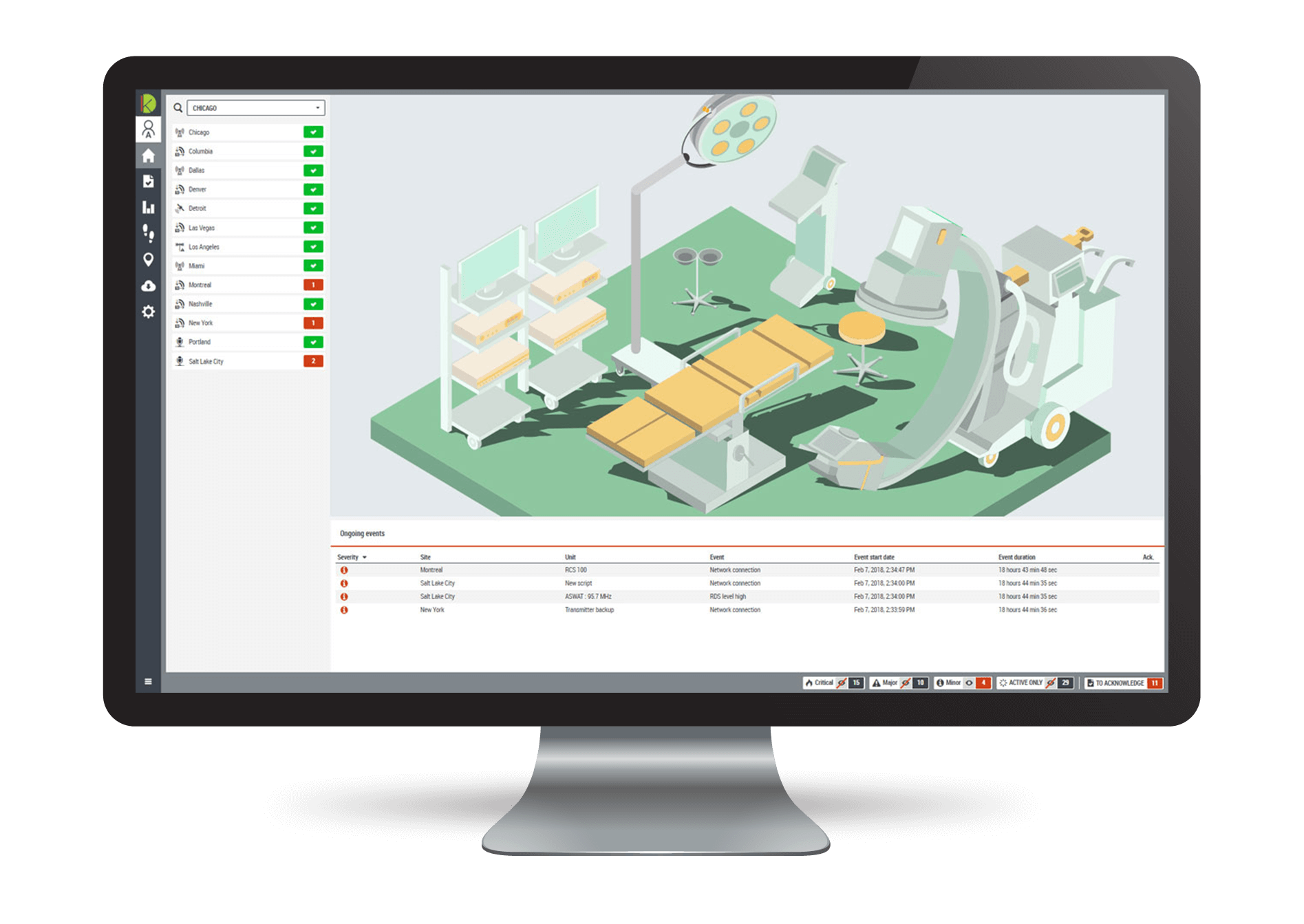 Telemedicine connectivity for healthcare practicians
SureStream technology, an award-winning broadcast technology, is now available for other applications such as to improve the connection of your IP connection. The result? No more drop-outs, slow connections, frozen screens…Doctors and patients can now count on a reliable internet connection for their telemedicine appointments.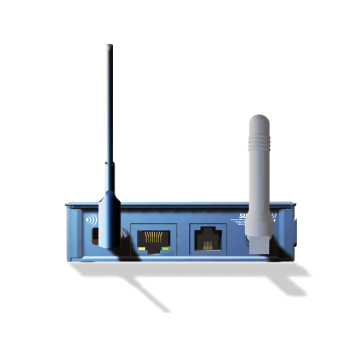 Compatible with 100% of the applications on the market

Interested in a solution?
Contact us!
Our teams will be happy to meet with you to learn more about your project.