Lowest latency video linking system
For Public Safety Aviation
In an emergency, response time is critical. Police, fire-fighting, search and rescue services depend on fast and reliable audio and video communications. Our resilient mobile network access solution with award-winning SureStream technology is designed to meet the needs of public safety aviation professionals for surveillance and video transmission in emergency situatons.
This resilient, low latency solution enables high quality, simultaneous video streaming between mobile surveillance forces (helicopters, drones and vehicles), the Control and Command Centers, and the first responders.
On a low and constant latency of less than 0.5 sec. over 4G/4G+/LTE networks (glass to glass) enables fast and efficient decision-making and action-taking, in real-time. Ultra-low latency
Thanks to the TCP-free signal chain and the omission of channel bonding, the APT SureStreamer HELI and DRONE ensure the lowest latency achievable and significantly lower than traditional broadcast video codec solutions. Ultra-reliable
SureStream is a streaming technology based on diverse streaming, sending multiple copies of your video stream across different carriers. You benefit from high stability of the IP connection, even under difficult circumstances.
Ultra-secure
Utilizing secure VPN encrypted links for all transmissions over the cellular network and the public Internet, end-to-end video is secure and safe from prying eyes. Low operating costs
Your video content is distributed across affordable 4G/4G+/LTE mobile internet links. Using the unique tool-sets and features incorporated within SureStream, the SureStreamer HELI and SureStreamer DRONE are compatible with any network with the use of standard SIM cards.
With the SureStreamer HELI our first responders can have multiple and simultaneous access to the 'eye in the sky' in real time.
The team on approach make critical split-second decisions without direction or communication form the pilot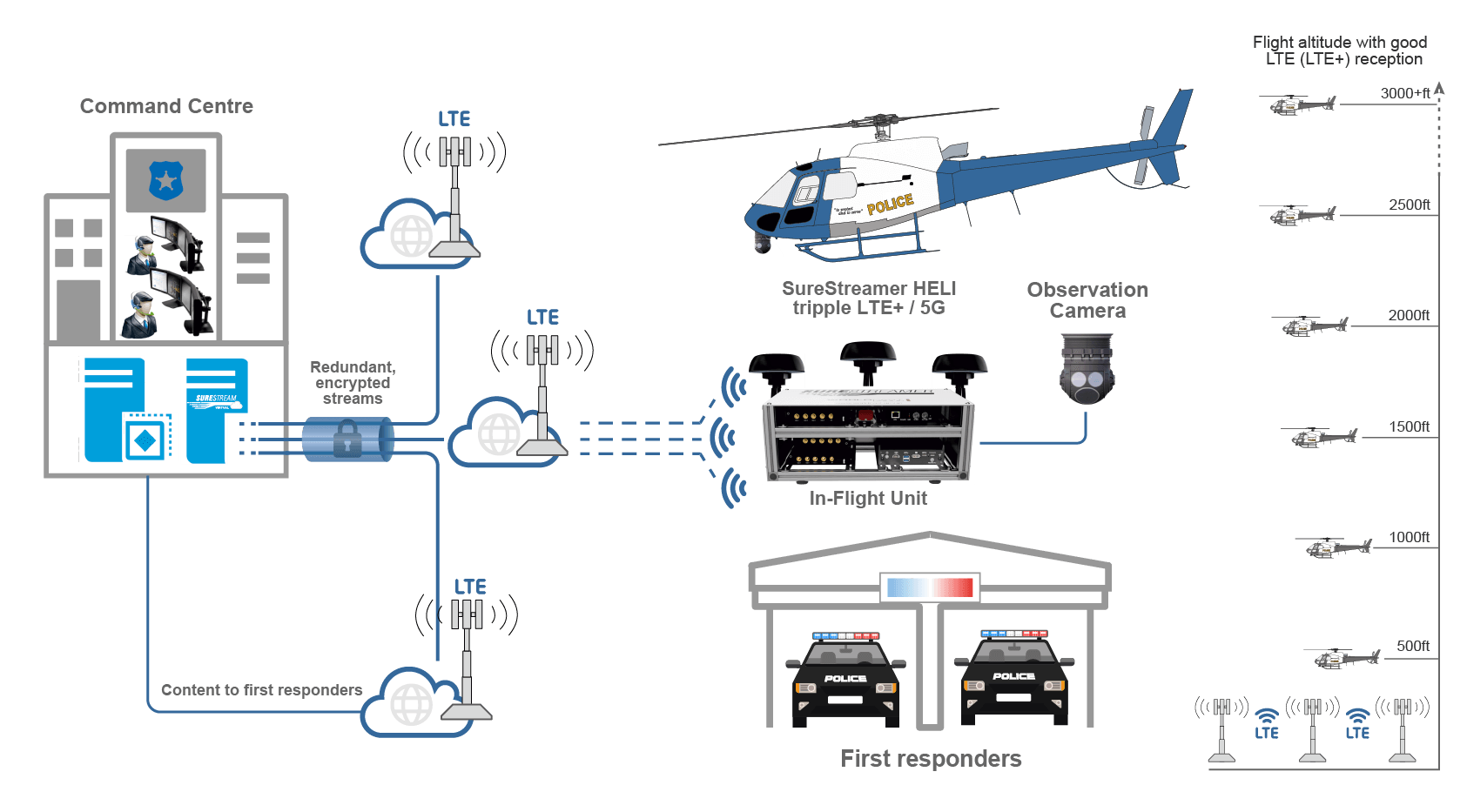 Reliable, low latency video communication for Public Safety Aviation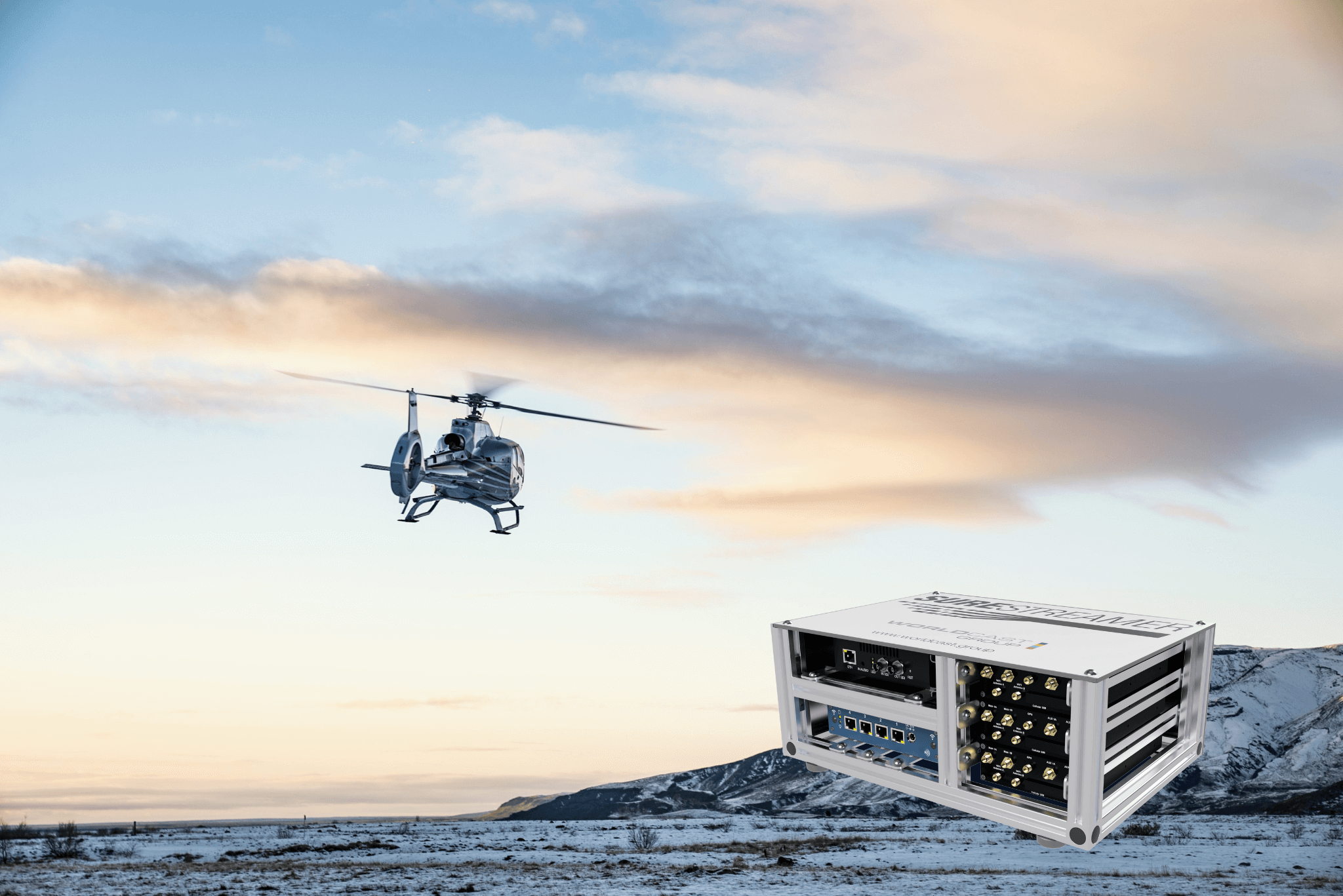 APT SureStreamer DRONE
APT SureStreamer DRONE is a mobile network extension which meets the needs of public safety professionals for mobile surveillance and video broadcasting in emergency situations.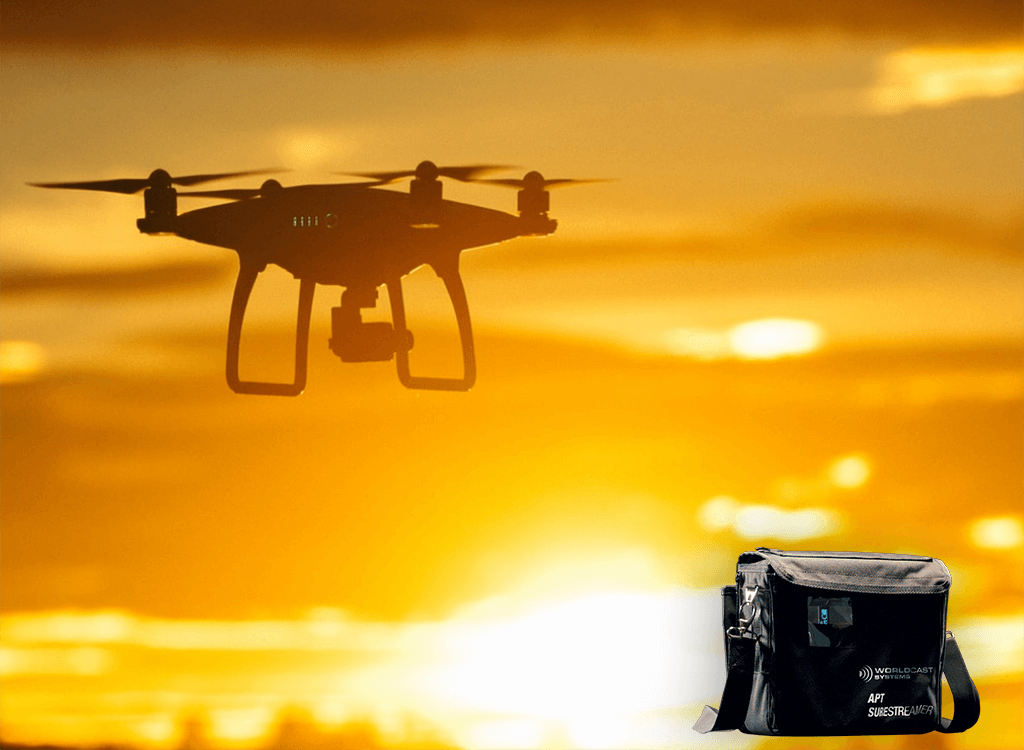 Interested in a solution?
Contact us!
Our teams will be happy to meet with you to learn more about your project.